Introduction of Aeronautical Maintenance Training
Click and browse the table of contents that appears on the right

.
2. EASA (European Union Aviation Safety Agency) Regulations
The visits described above require personnel trained in the different tasks and at the appropriate technical level for each of these tasks.

This is described in the Regulation (EC) N° 1321/2014) of 26 November 2014, amending Regulation (EC) N° 2042/2003) of 20 November 2003 on the continuing airworthiness of aircraft and aeronautical products, parts and appliances and on the approval of organisations and personnel involved in these tasks:

Continuing airworthiness: Annex I - Part M

Maintenance organisation approval: Annex II – Part 145

Certifying staff: Annex III – Part 66

Training Organisation approval - certifying staff: Annex IV - Part 147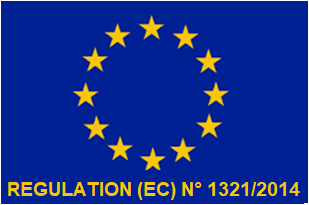 Click on the flag to access the European Official Journal dealing with Commission Regulation No 1312/2014.